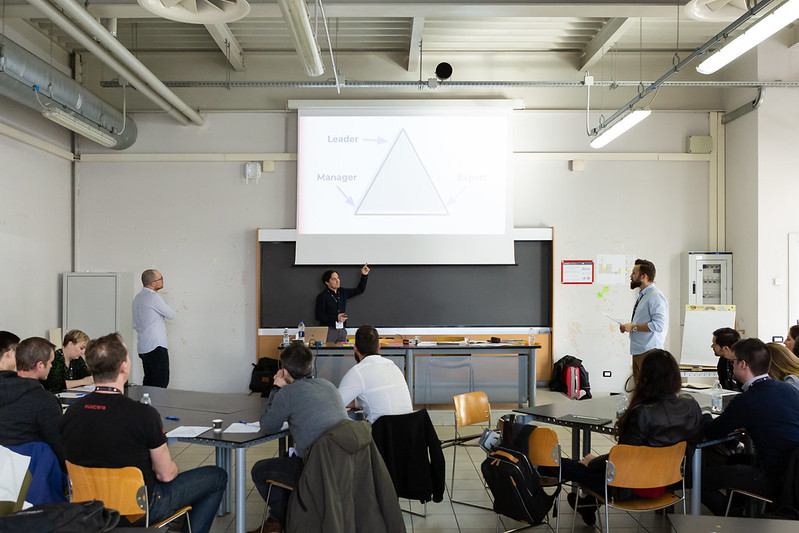 "Lounge into our comfy chair and tell us about your leadership challenges." was the motto of our workshop "design leadership therapy" at the conference interactions 20 in Milano. Interaction 20 is the yearly global conference of the Interaction Design Association.
We were excited to see the engagement in the room with a supportive spirit like that. We started by triggering a reflection on the different aspects of our leadership roles, namely as leaders, managers and experts. We vividly discussed our own experiences and approaches for setting up a design team, coping with managing u/side/down and measuring the design impact.

We explained why we rely on a therapy format and don't put too much energy in standardized frameworks or best practices. We believe that it is much more helpful if peers investigate an issue together, ask questions and share their experiences. Our goal is to help leaders to find their solution for their particular issues. We explained our process of our design leadership therapy format and ran an actual session.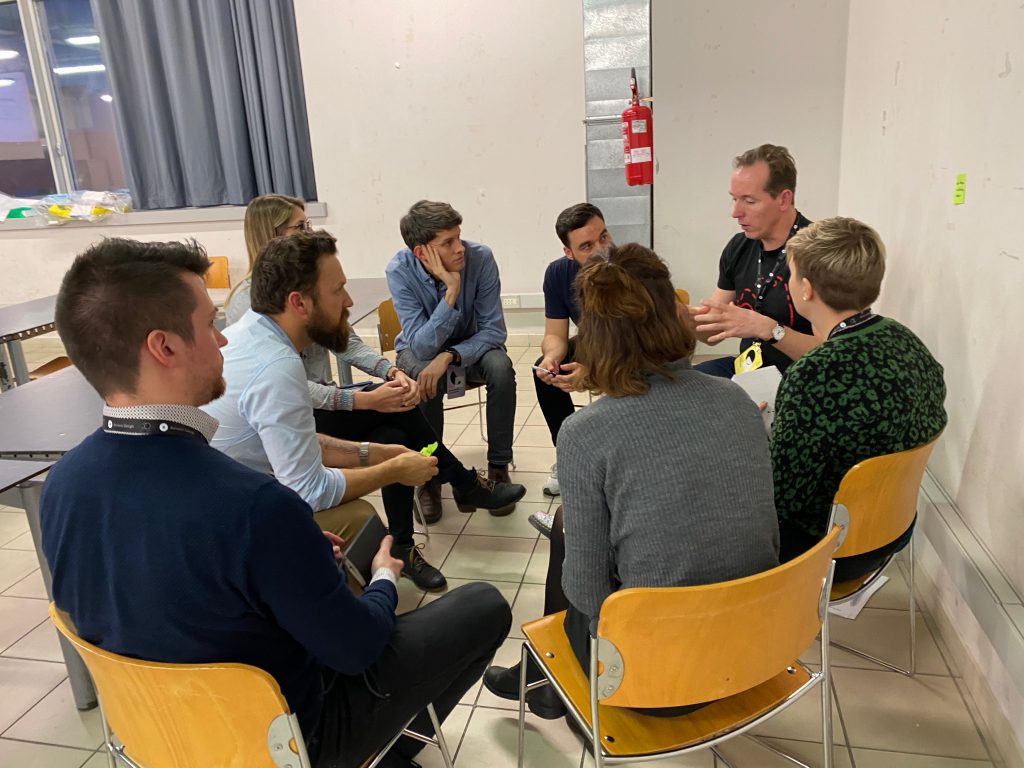 Participants provided their challenges, which we clustered in influencing others, design the design process, establishing a design driven culture, measuring the design impact, hiring and working successfully with cross functional teams. In subgroups we listened to each other's challenge, shared our own experience and helped with kind advice based on the huge knowledge of every participant.
(Title image from https://www.flickr.com/photos/ixda/49491427628/)