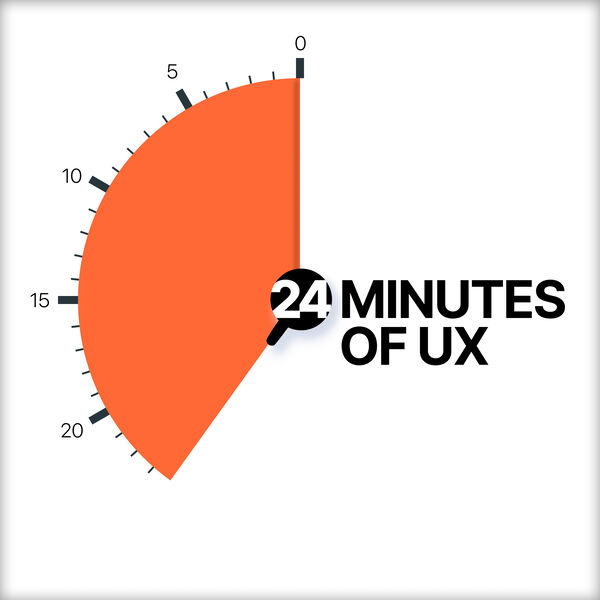 Es hat mich sehr gefreut Jon Fukuda Fragen zu Themen zu stellen, welche mich bei meiner Arbeit beschäftigen. Der 24 minütigen Podcast von 24 minutes of UX liefert antworten zu Fragen der Verankerung von User Experience in den Ablaufprozessen von Unternehmen.
"The topic for this episode is Integrating UX into your organization. Today, we're excited to welcome our seeker, Daniel Boos, Product Owner User Experience Services at the Swiss Federal Railways. As head of UX for a national institution, and with a PhD to his name, Daniel is a poster-child for continuous learning. 
We also welcome our giver of advice, Jon Fukuda. Jon is co-founder of Limina, a UX consultancy in the United States specializing in business systems and domain-specific applications. In June of last year, Jon and his team at Limina published the 2020 Design-Integration Report with a focus on how organizations interpret design and the challenges they face in operationalizing and optimizing their design processes for business success.
We hope the next 24 minutes help you reflect on the integration of design practices in yourorganization. Be sure to share your thoughts with us on 24minutesofux.com, and if you like these community-based insights please don't forget to rate this podcast and share it with your colleagues. "
Danke auch an Peter Horvath und Jesse Anton für die Initiative. Anhören kann man den Podcast bei Buzzsprout.